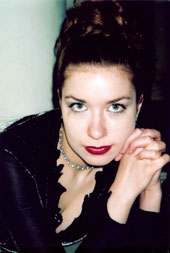 Ekaterina Goncharova has been studying music since five years of age when she played the violin.

From 1999-2003 she was a vocal performance student at the Novokuznetsky Fine Art College.

She is currently a 3rd-year student at the Saint Petersburg State Conservatoire, studying with Galina Ivanovna Kiseleva.

She is a prize-winner of the All-Russian Chamber Vocal Duet Competition "Three Centuries of the Classical Romance" (2004).