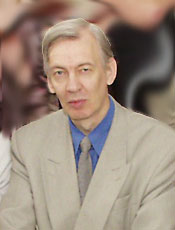 Paeter Paemurru studied double-bass performance at the Tallinn Conservatoire. In 1973 he graduated from the Moscow Conservatoire in the studio of Professor S. P. Shirinsky.

In 1977 he finished post-graduate studies under the direction of Valentina Feigina in the Moscow Conservatoire, and in the same year he began teaching at the Tallinn Conservatoire.

From 1979—1980 he was an instructor at the Cairo Conservatoire, and from 1981—1984 he played in the Mexico City Orchestra. He is Professor and String Department Director at the Estonian Music Academy.

He has performed as a conductor, soloist, ensemble member, and given master classes in Estonia, throughout Europe, in Egypt and in Mexico.